Welcome to the website!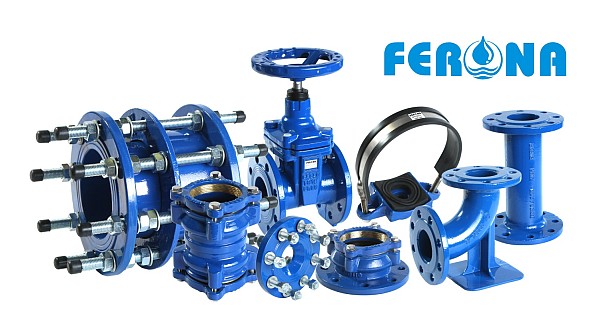 Our company, Ferona Kft. was established in Győr, in 1991. The company's profile was selling water and drain construction products in the area of Győr.

In 2007, after a strategic change, we increased the number of customers and our products became well-known all over Hungary, both at water and construction companies. In 2008, we opened our site in Miskolc in order to offer more flexible service to the Noth Hungarian region.

In 2012 fall, we set up our workshop in Miskolc, where we started to produce our own products. The workshop is equipped with modern machines which fulfill all the European requirements.

We pay attantion to quality control, maintain high technical standard and product reliability. Our aim is not only to complete orders but to recognize individual needs and establish long-term cooperations.

We are continuously looking for new opportunities and solutions which ensure competitiveness of our customers. We focus on providing technical expertise and a wide range of information. We keep on expanding our product range in order to meet various market requirements.

EN ISO 9001:2009 quality system guarantees long lifetime and high quality of the products are manufactured and distributed by Ferona Kft.
We are proud to announce that our webpage is now also available in English. More pages will be added shortly in the meantime contact us via phone or email for any inquiries.
| | | |
| --- | --- | --- |
| Central Office: |   | 9028 Győr, Bagoly u. 8. |
| Tel: |   | +36 96 315 047 |
| Fax: |   | +36 96 335 236 |
| E-mail: |   | info@ferona.hu |
|   |   |   |
|   |   |   |
|   |   |   |
|   |   |   |
|   |   |   |